Microsoft has released April 2023 Patch Tuesday which has fixes for 1 zero-day and 97 flaws
Patch Microsoft March Tuesday Patch if have not patched yet.
The March 2023 Microsoft vulnerabilities are classified as follows:
Vulnerability Category
Quantity
Severities
Spoofing Vulnerability
10
Important: 6
Denial of Service Vulnerability
4
Important: 3
Critical: 1
Elevation of Privilege Vulnerability
21
Important: 18
Critical: 3
Information Disclosure Vulnerability
15
Important: 15
Remote Code Execution Vulnerability
27
Important: 22
Critical: 5
Security Feature Bypass Vulnerability
2
Important: 1
Microsoft Edge (Chromium-based)
22
Important: 1
Qualys is yet to add CVE-2023-23383 to its knowledgebase (11 April 2023). However, its added to Nessus. Scan your environment for CVE-2023-23383 and do the fixes if required.
About Author: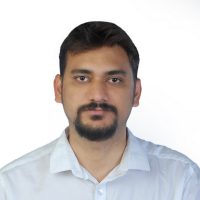 Suman Tiwari is a Cyber Security Professional by Profession and photographer by passion.
His Linkedin profile can be visited here for more details.