The Indian Council of forest research and education (ICFRE) is an autonomous organization dedicated to research in forestry and it is under the Ministry of Environment and Forests, Government of India. In order to fulfil the extensive research requirements in different eco and bio-geographical regions, the council has setup Nine research institutes and Four advance centers, Viz.; Dehradun, Shimla, Ranchi, Jorhat, Jabalpur, Jodhpur, Bangalore, Coimbatore, Allahabad, Chhindwara, Aizawl, Hyderabad and Agartala. Planning is going on to open a Centre for Urban Forestry Research at Gandhinagar, Gujrat.
Forest Research Institute (FRI), Dehradun is a prestigious and oldest institute of the Indian Council of forest research and education (ICFRE). FRI was established in the year 1906. Click here to visit official government maintained website of FRI.
Before establishment as a FRI, it was known as Imperial Forest Research Institute which was established in 1878. Apart from extensive research, institute also caters training needs of Forest Officers and Forest Rangers.
In December 1991, FRI was granted the status of Deemed University on the recommendations of the University Grant Commission, Ministry of Human Resource Development, Government of India.
In the year 2006, FRI completed its centenary year and a book named 100 years of FRI was published which shows dedicated contribution of this renowned institute since its inception. The book can be download from this link.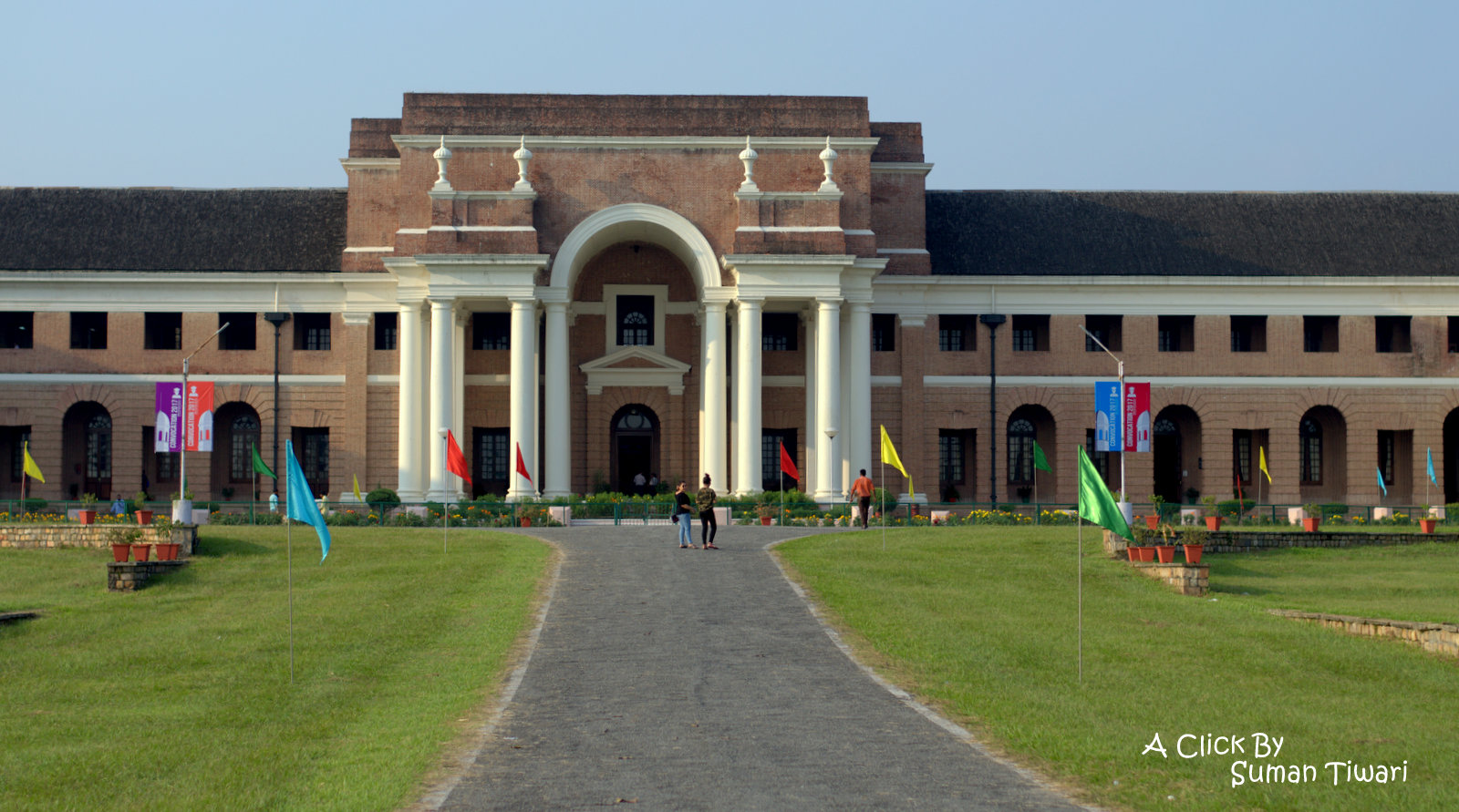 The FRI offers PHDs and below mentioned full time residential Post Graduate degrees:
M.Sc Wood Science and technology (2 year/ 4 semester)
M.Sc Forestry (2 year/ 4 semester)
M.Sc Environment Management (2 year/ 4 semester)
M.Sc Cellulose and paper technology (2 year/ 4 semester)
FRI has signed memorandum of understanding (MoU) with these national and international varsities /Institutes:
Swedish University of Agricultural Sciences (SLU), Umea, Sweden
Georg-August-Universidad Gottingen, Germany (GAUG)
Institute of Forestry, Pokhara, Nepal
Central Pulp & Paper Research Institute(CPPRI), Saharanpur
Unfortunately, fees of Master and PHD studies are not free and students either pay their fee themselves or struggle to get sponsorship.
Last year students of FRI were placed in these companies: M/s Century Ply boards (I) ltd, Kolkata, M/s Marque Impex, Moradabad, M/s Stonemen Crafts India Private Ltd. Agra, M/s Goel Exports, Gurugram, Haryana, Terracon Ecotech Pvt. Ltd. Mumbai, Indus Environmental Services Private Ltd, HCL Foundation, Chhattisgarh Forest Department (for internship), Bilt Yamunaangar and Naini Tissues , Kashipur,
For more details related to academics, please contact FRI at
Forest Research Institute (Deemed) University, Dehradun. 
Tel: 0135-2224439, 0135-2751826 
Email: enquires@fridu.edu.in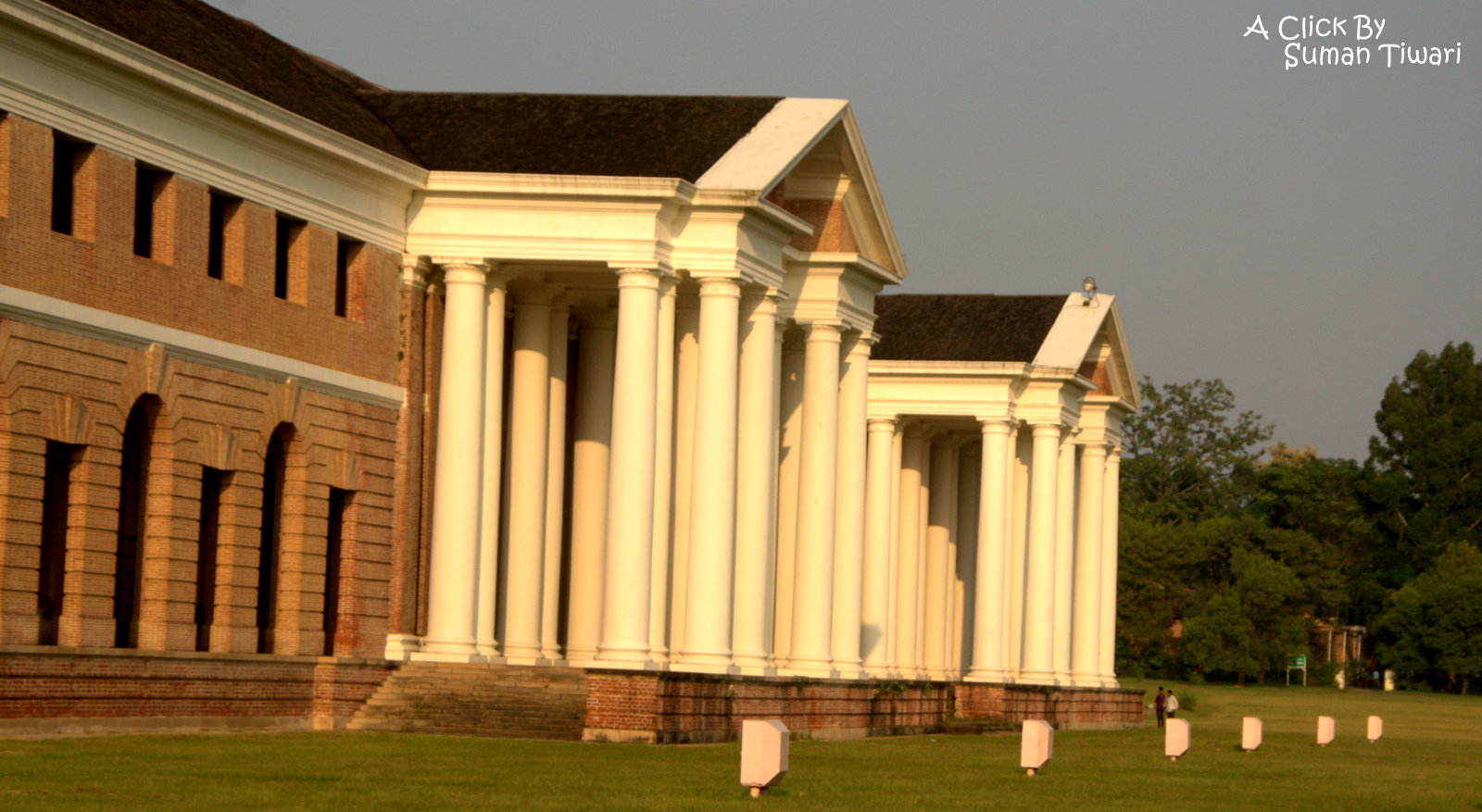 FRI campus has well maintained museum on forestry which is open from 9:30am to 5:00pm daily. The entry charges of museum is Rs. 40 per person and a nominal entry fee for parking of vehicles. There are six divisions in the museum, these are segregated as:
    Pathology Museum
    Social Forestry Museum
    Silviculture Museum
    Timber Museum
    Non-Wood Forest Products Museum
    Entomology Museum
Students are encouraged to visit all sections of the museum.
Union Bank of India has one branch inside the FRI campus.
Couple of love birds are seen enjoying tranquil environment of FRI campus. FRI is situated in the heart of Dehradun city which is also known as the city of love. Till now, numerous Bollywood movies are made in small but beautiful cities like Dehradun, Rishikesh and Mussoorie.
Major part of movie Student of The Year is pictured in FRI Campus where else on the other hand, starting fight scene of movie Rehna Hai Tere Dil mein is also shot in FRI. Last but not the least, The Bollywood horror movie Krishna Cottage which features Sohail Khan, Ishaa Koppikar and Anita Hassanandini, as the leading actors, has mainly been shot in the FRI, Dehradun.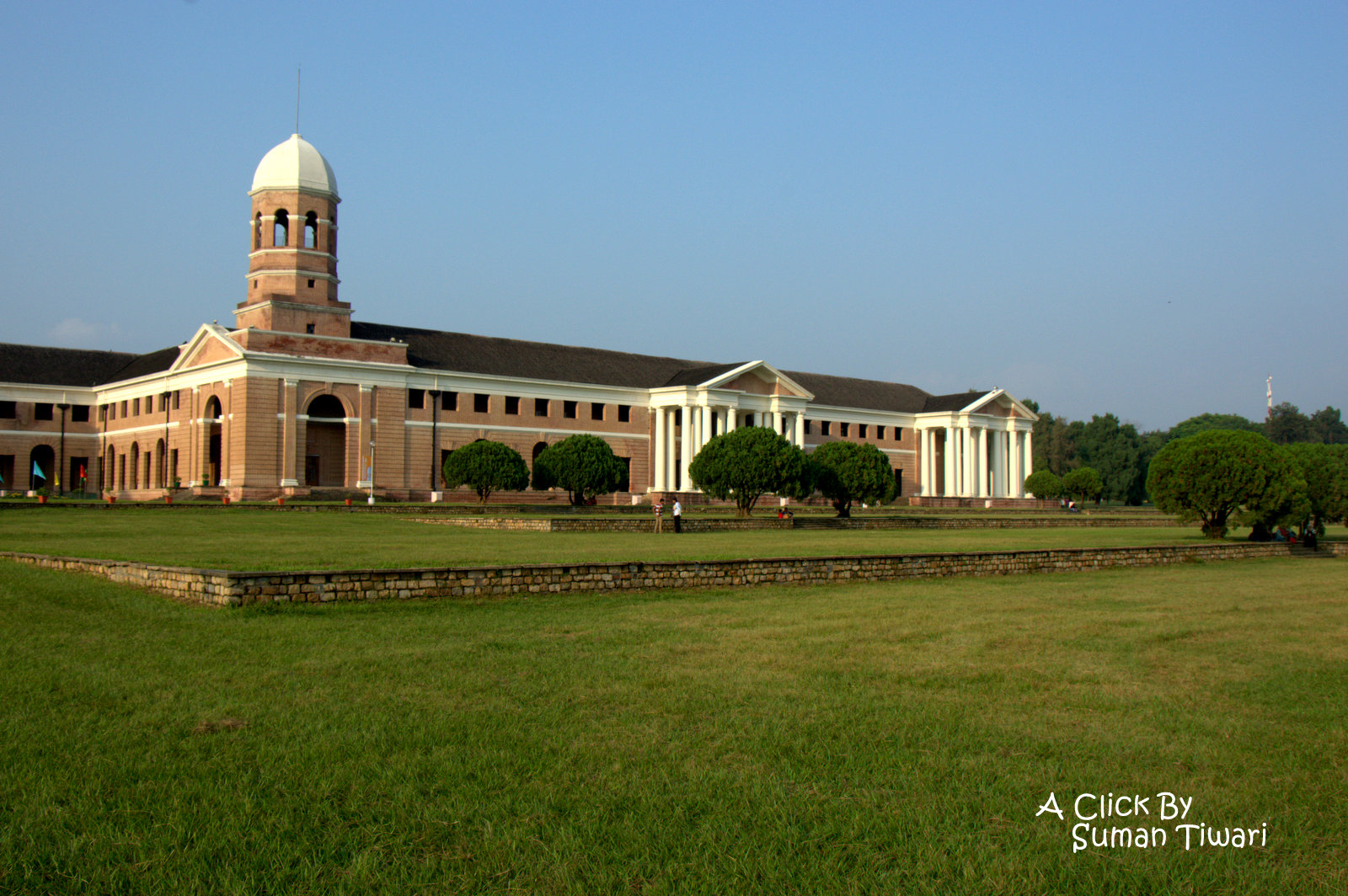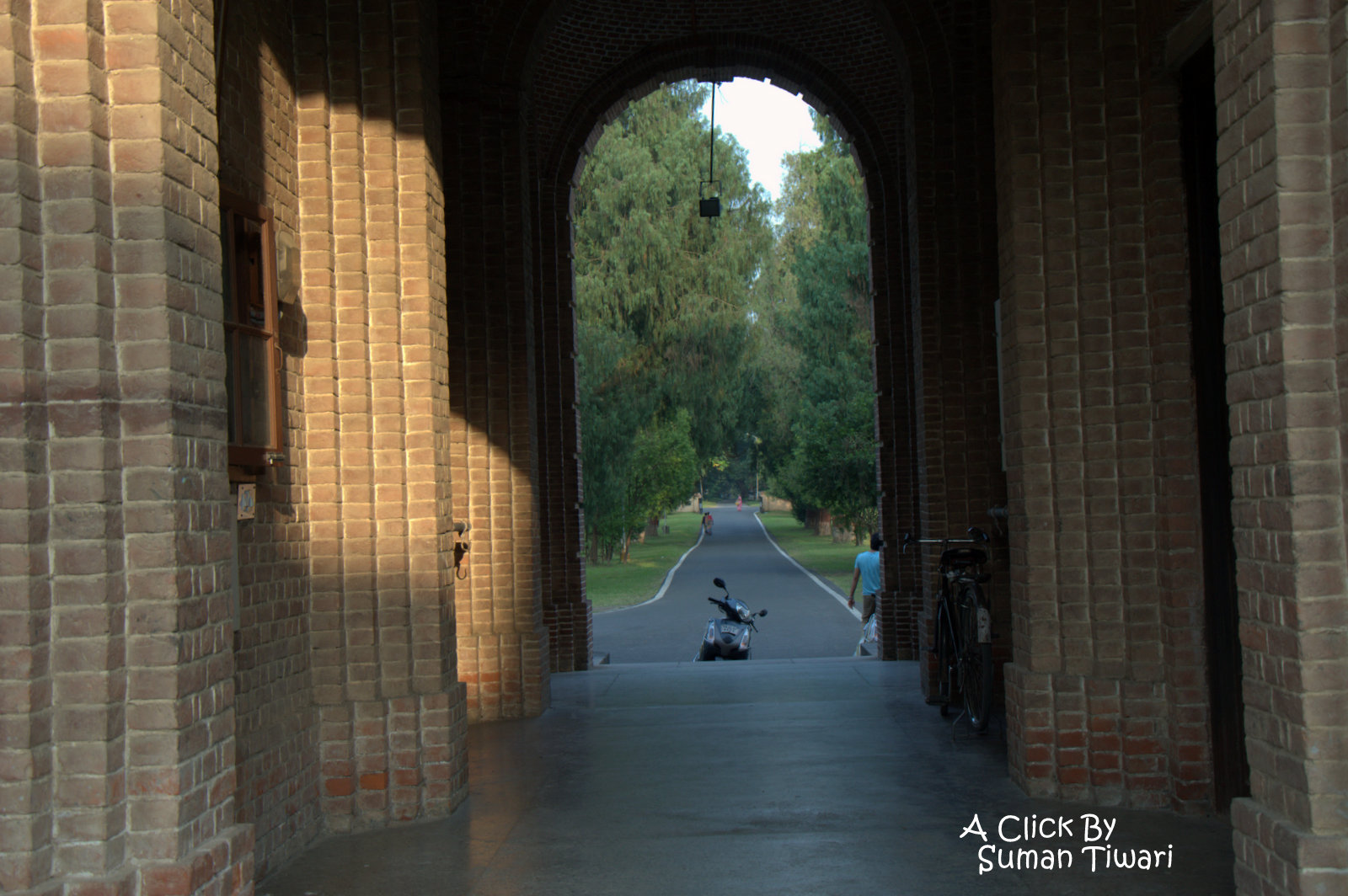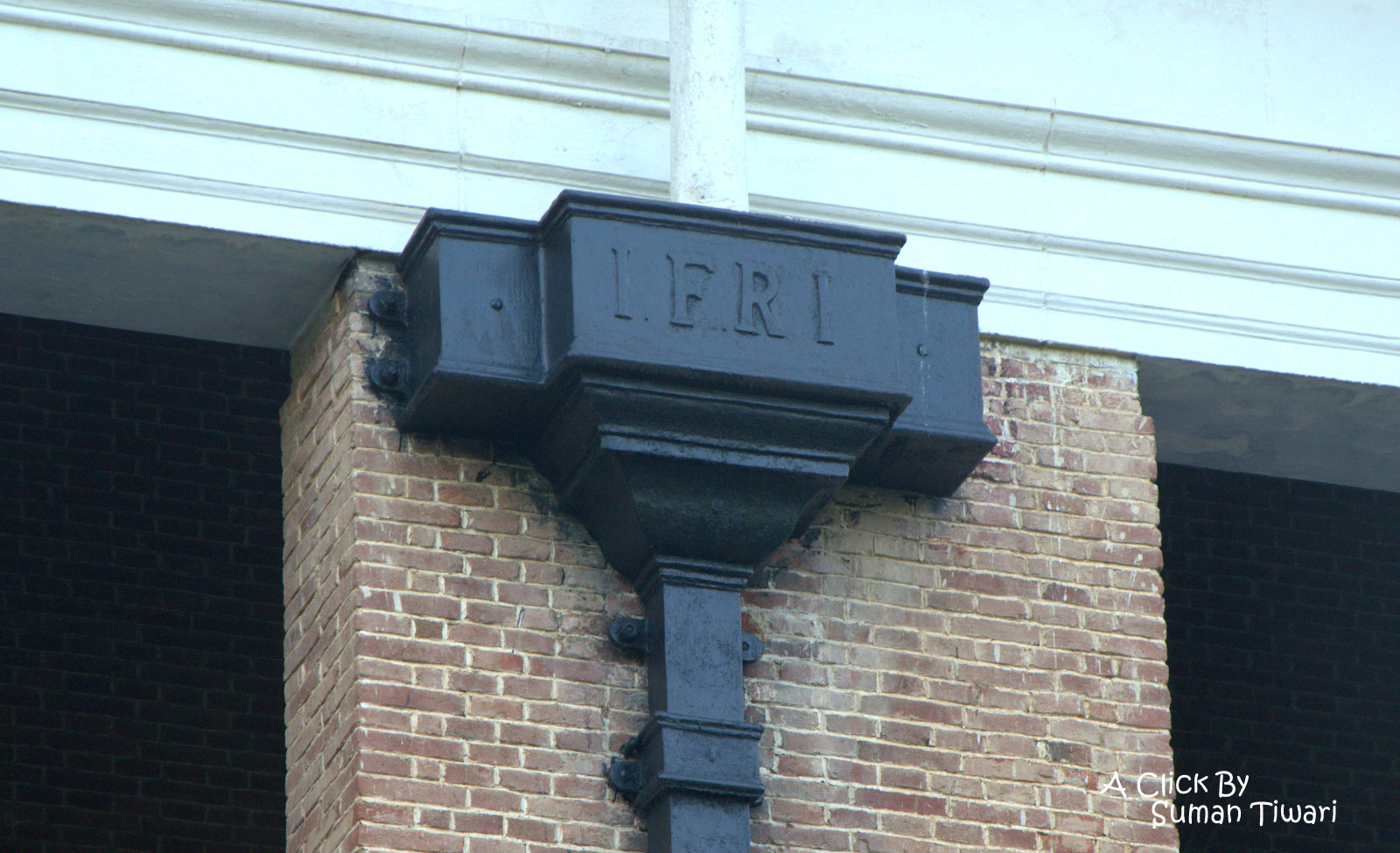 Visitors are requested to keep this Heritage site clean. There's even a hoarding issued by Director of F.R.I. which clearly states and urge visitors to help in maintaining the cleanliness, greenness and Polythene free environment at campus.